ABOUT WEDO™:
The LEGO® Education WeDo™ Robotics Construction Set is a kit that introduces children to robotics in conjunction with the LEGO Education WeDo Robotics Software and Activity Pack. Using WeDo™, children are able to build and program LEGO models utilizing motors and sensors. The construction set comes with building instructions for 12 models and contains over 150 elements including: a motor, tilt sensor, and motion sensor.
The WeDo™ Construction Set can be used with either the LEGO WeDo™ Software Package or with CHERP-W tangible graphical programming language, a research prototype developed by the DevTech Research Group at Tufts University.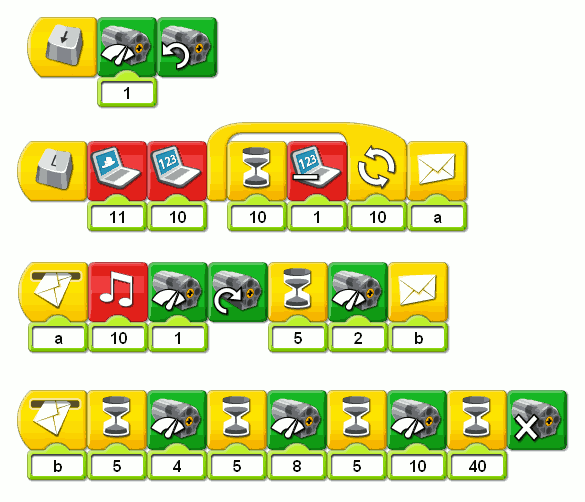 This drag-and-drop software is powered by LabVIEW™, icon based, and provides an intuitive programming environment for children . This software is available on the LEGO Education website.
WEDO™Resources